Share, learn, shop, and play with our Second Act Sisters!
Jack's Smack Relationships
Do You Believe In Second Chances?
A few years back, I embarked on a Marie Kondo-like house-cleaning spree within my relationships. Have you ever experienced the urge to spring-clean your friends [...]
Beverley Glazer Mindfulness
Time To Reinvent: Beverley Glazer I remember the moment like it was yesterday! Something Was [...]
Cont'd . . .
Download Your Exclusive Member Content
Exclusive Member Content Health
Biological age and chronological age are two distinct concepts that refer to different aspects of [...]
Cont'd . . .
Come Meet our Thought Leaders
Share in their wisdom. Shop their services & products.
Purchase With A Purpose.
Visit our Kuel Shop
Delight your senses. Support women-driven brands.
From the Kuel Shop
Real Women; Real Stories
Welcome to Reel Talk Tuesdays in collaboration with Jennifer Aks-Neuman from herStories. We bring you women, or womxn as Jen likes to use, from all [...] [...]
Cont'd . . .
Have Something to Say to Women in Midlife & Beyond?
If you are an EXPERT in a topic, relevant to US, REACH OUT. Join our team of Kuel Life Thought Leaders.
If you are an ENTREPRENEUR or run a WOMAN-DRIVEN brand, REACH OUT. Let's explore including you in our CURATED shopping experience.
The Kuel Life Platform is growing and expanding quickly. This is wonderful opportunity to COLLABORATE for a WIN/WIN.
Reach Out To Me
Kuel Life Membership
Like what you see? Want to empower other women?
For only $9.99, you can become a member of Kuel Life TODAY!
---
Have a business? Share it with the Kuel Life Community in our Business Directory
---
Access Exclusive Member Only content and events
---
Shop Small with a 10% discount on all the goodies in the Kuel Shop!
---
Join Now
Female collaboration is an incredibly powerful force. This is what women in their midlife can use to combat institutional ageism. It's how we can force advertisers to stop pigeonholing us into stereotypical, traditional ideas of mature women. But most importantly, it's how women can improve themselves, as one. Kuellife's wonderfully curated content by our fierce editor Jack Perez on a broad range of subjects brings so many people's incredible perspectives onto one platform. I am honored to be included in this welcoming group!
I love how Kuel Life speaks to all the topics of midlife. From finances to health to running a business for the first time…if you are struggling with anything dealing with the second chapter of your life, head over to Kuel Life where you'll find honest answers. At this stage of the game, no one has time for BS and Kuel Life understands that. It's nice to have a place to go where you can find others who are willing to share what they know and support you along the way on this journey called life.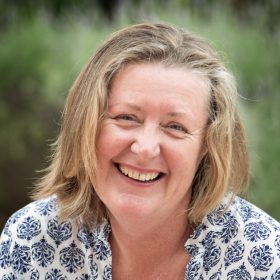 There is something special about Jack Perez, we have never met – in person, yet I feel as if we have known each other over many lifetimes. She is a genuine sista with buckets full of passionate support for women over 50. Through collaboration, her Kuel Life Community provides valuable content, inspiration and encouragement for this stage in our lives. It is not to be missed.
Kuel Life experts speak to us gals over 50 with real life examples of what keeps us awake at night; what relationships look like in our more mature decades (from parents to colleagues to friendships);  and from money and marketing to beauty and more. I look forward to reading every Kuel Life expert's advice, reflection and sharing. Thanks Jack for giving us the platform for our second acts to be stronger, more resilient and know we are not alone
Two years ago, Jack (Jacqueline) Perez approached me about writing for Kuel Life. She was in the process of recruiting 'experts' in different areas of life that would have an impact on mid-age women.
I thought the idea was exciting at the time and agreed to be a monthly contributor.
Since then, I have watched Jack put together an amazing group of experts that can speak to any area of concern for mid-age women.
Jack's vision and foresight have resulted in a treasure trove of advice pertinent to every mid-age woman's needs. I feel blessed that Jack found me and made me part of her movement to empower women.

Kuel Life is more than just a community! It's a knowledge center full of resources for women over 45 as we go through one of the most challenging times in our lives. You can find everything you need to know under one roof from experts and thought leaders. When you enter the Kuel life platform you feel like you're surrounded by a tribe of women that get you and what you're going through. I'm so thankful to Jack Perez for building what has been missing in the lives of women for way too long.
I absolutely love the Kuel Life Community! There is literally something for everyone and every aspect of midlife. Many people use the phrase 'Women supporting Women' but Kuel Life and its founder Jack Perez are the real deal! There is such a sense of connection and women truly uplifting and championing each other here!
Kuel Life is a place for what second act sisters crave: community, information, and inspiration. What's lacking? Judgments, "you shoulds," and promotions. Jack Perez runs the platform with a sure hand and advocates tirelessly for us as we find our footing in this next (best) stage of life.

Kuel Life is not your standard membership community. I knew I had to be part of the magic the first time I discovered the variety of relevant content that contains everything from health and hormones to breath work. Kuel Life is a place to learn, connect, and know that you are not alone. Midlife is beautiful and can also be brutal. Thank You, Jack Perez for creating this space to normalize aging, I'm thrilled to be part of the Kuel Life community!
Kuel Life is a really inspirational resource for midlife women. It's a community of caring, intelligent, accomplished, supportive women who align within one empowering space, led and curated by the incredible Jack Perez.
During our "menopause" years, from peri through post, women often feel invisible and dismissed. Jack Perez has created the perfect platform for us to feel empowered and relevant at Kuellife.com. From articles related to wellness, lifestyle and fashion, to our very own women-driven brands curated especially for us, Kuellife has all of the MAGIC!

"I am beyond thrilled I have found Kuel Life!"
The contributors, the articles, the opportunities are beyond beneficial.
As a woman who is less than a year from 50, I can say being a Kuel Life member is the bomb!
I am grateful and ecstatic that I found this platform!
Thank you Jack for thinking and serving us gals!